[Video Credit – Humdrum Films]
Hi, I'm Eric!
I have always been passionate about telling stories. Originally I was drawn to cinematography. Today I find myself drawn to capturing real stories for real people.
Many years of my life have been spent finely crafting images. I learnt the technical aspects and image making during my time in television and explored the art of light and the language of visual storytelling during my time in filmmaking. My past experiences have been super helpful and influence how I photograph. It may surprise you, but in some ways photographing a wedding day is not unlike making a film. It's all about crafting a story through the lens. I like to do that with a unique and creative kind of vibe while steering well clear of Cheese Town.
To be a fly on the wall with my camera on a wedding day is an awesome experience for me. There is always something to photograph; whether it be the people, the place, or tiny little details. However in my mind, the most important thing for me to photograph are those precious, fleeting moments that happen organically throughout the day. Authentic moments of human connection. Laughs, tears, joy and romance. These moments are the fabric of every story, and life in general for that matter.
Life is about our relationships. In my mind, human connection is everything. One of my most important relationships is with my son Fox. I love him dearly. He is still young, but I set out on my relationship with him with the hope to pass on whatever wisdom I am able to collect in this life, just as my parents did for me. Funnily enough, it seems more often than not Fox is the teacher and I am his student. He reminds me to live life in the moment, be amazed, hug lots and laugh often.
Another important relationship I hold is with my brother, Lee. Sadly he left this earth far too young, but he lived long enough to leave his mark on me and those that surrounded him. He lives in in my heart and continues to inspire me to be a better man. To be strong, caring, compassionate, and to dare to be different.
For me it's important to remember that every story is different, every couple is different, every wedding is different. I strive to reflect that in my pictures.

I pride myself on continually trying new ideas and experimenting on new ways to craft images and tell stories with my pictures. The couples that I work with are excited about this and give me the trust necessary to go on that adventure. I put a whole lotta love into what I do and my hope is that your pictures with be something new, unique and finely crafted. Most importantly however, I want to give you a genuine and beautiful representation of you, your love and your wedding story.
My heroes? Of course my brother Lee. But also my Mum and Dad – Peter & Shelly. They have taught me to follow your dreams and live a life of purpose, care, integrity and compassion. I'm also so incredibly lucky to have my gorgeous and talented partner Katie in my life. Both our similarities and our differences could not be more perfect. We love and embrace each others uniqueness and we constantly inspire each other to grow as individuals, as a couple and as photographers. But also, most importantly, we remind each other to be silly, as much as possible.
I believe that the only mark we truly leave behind lies in our relationships; our friends, our family and our partners. So yes, I want to create beautiful images that you can proudly hang on your wall, but I also want to capture your love you share with your loved ones and most importantly,your soon-to-be husband/wife.
Xx
Eric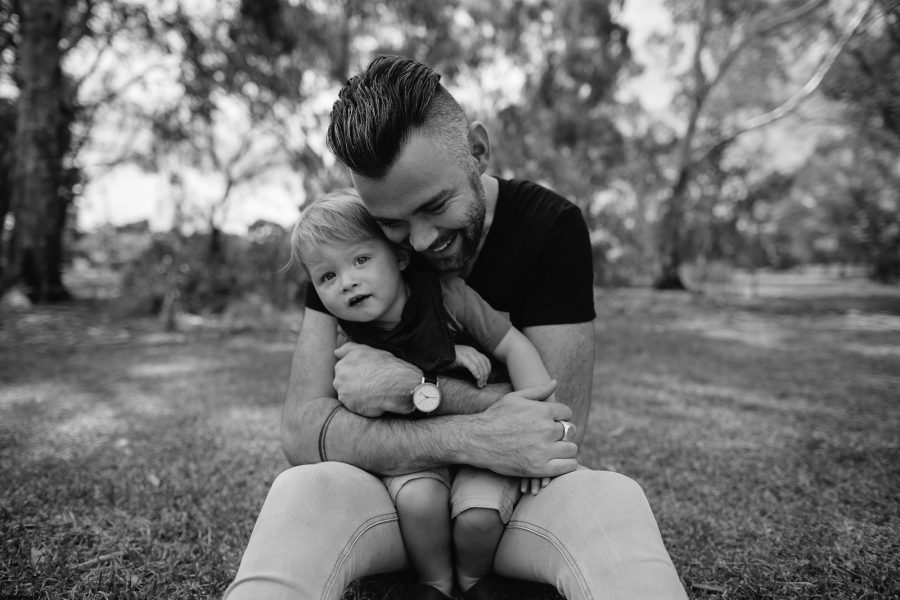 And if you're thinking about getting me along to capture your day and can spare a sec, please take a look at this…
SaveSave
SaveSave
SaveSave
SaveSave
SaveSave
SaveSave
SaveSave
SaveSave
SaveSave
Alternatively hit me on eric@ericronald.net
Where are you?
You can take the boy out of the country, and put him in Prahran, Melbourne, Australia. Home of trendy haircuts, chia smoothie's, skinny jeans and kick-ass wedding photography.
How much do you cost?
I'm not for sale but my wedding photography services most definitely are. For info and pricing please get in touch using the contact form below or clicking that annoying contact button floating around all over the place.
But our wedding is in a galaxy far, far away…
I love the variety of what I do. It keeps me fresh. I also love to travel, very much. So whether you are getting married close to home or in far away lands please don't hesitate to drop me a line. I'd love to hear from you. Please note that I hold US citizenship too which comes in handy quite a bit. 
What do we get?
There's a lot more info on this in my pricing guide, but in a nutshell…

You can expect to receive 450-650+ images. Don't worry more often than not I will give you too many images rather than not enough. I take the time to edit and polish every single image. This is a process that involves technical precision, expertise, a keen eye and of course a bit of creative flair. That's why I don't trust this important process in the hands of anyone else.

First, you will first see your wedding story as a slideshow online. Have the kleenex on standby for that one. What's a slideshow you ask? Here's an example…
After you check out your slideshow soon after you will receive your entire photo collection via your very own online gallery and print store. Lastly, you will receive a pretty little parcel in the post containing your print and screen resolution images on a magical USB drive.
Do you do albums?
Yes indeed. Albums are the ultimate way to present your wedding story. I guarantee beautifully designed & printed, non-cheesy album goodness. These guys will live on your coffee table, not under the bed. No tweezers or white gloves required. For info and pricing please get in touch.

I was recently awarded the 2017 AIPP AUSTRALIAN ALBUM OF THE YEAR. Head over HERE to check it out. 
Do you do family photos?
I know, I know, they can be a pain but I do encourage all my couples to get onboard the family portrait train. For the sake of 15 minutes of your precious time we can keep the mums and dads happy and create a lovely record of you with your loved ones so that in decades to come you can look look at how much everyone has aged and how funny everyones hairstyles and outfits look. In terms of the big 'group photo' of you guys and all of your guests, I personally don't recommend it but will happily oblige if you have your heart set on it. 
What are your thoughts on an unplugged ceremony aka now allowing guests to take photos?
In my role I try to keep impartial to such things. If all the guests are up taking photos on iPads etc then I will no doubt capture that as part of documenting your day. However there are legitimate reasons to seriously consider the unplugged option . It allows me to take unobstructed photographs of the ceremony and importantly it encourages guests to be fully present and experience your ceremony in all of its glory.
We'd like to meet you to make sure that you're not a creep.
Fair enough. I'd love to! I'm based in Prahran in Melbourne and am generally pretty flexible for an in-person catch up Monday-Friday during and after hours. If you're busy/out of town/overseas we can battle through the inevitable awkwardness of  a FaceTime/Skype catch up and I will happily introduce you to my dog Charlie-boy. 
Does anyone else tag along?
Most of the time I shoot solo. For me and my approach, generally I find shooting on my own gets the best results. I'm told I have a ninja-like ability to be everywhere at once too. That said, once in a while for whatever reason (logistical, 300+ guests etc) an additional shooter may be a good idea in which case I can tee that up for you. 

When I do need some backup I try to bring along my super lovely and talented partner Katie Harmsworth. We make a good team and enjoy collaborating together especially when shooting in far away places. You can check out her awesome work here. If you'd like to make the extra investment in having Katie along please mention this in your enquiry.
Should we feed you?
If you can pop me down down for a vego meal at the reception that would be awesome. I'll happily survive on my musli bars, bananas and coffee prior to that.
Do you work with videographers?
Yes, BUT… Do keep in mind that it is important they are on the same page and follow my lead. Y'know, be the Goose to my Maverick. Also, lots of lights and tripods can get on my goat, and in my shot. Scroll down to the next section for some recommendations.
Eric! We are shitting our pants about getting our photo taken.
Don't worry guys. That's very normal. In fact most couples mention that at some point. Don't worry I've got your back! I hate getting my photo taken as well. I think it's a good indicator that you're a human with a pulse. Making you feel comfortable and at ease in front of the camera is an important part of my role and something that I take pride in. Ultimately that equates to natural and authentic photos and an enjoyable experience for all. 
Ixnay on the pose, hey?
The whole posing thing can sometimes be a worry for couples which is totally understandable. No one wants to be pushed, pulled and bossed around on their most special of days. For me, very little of the day involves posing. During the portrait session, I keep things natural juices flowing while also offering a bit of direction to craft the images into something more beautiful and to create the more conceptual stuff. If it's a worry, don't worry, we can always work out a game plan that suits you. 
Some of your photos look 'dark' & 'moody'. Will all of our photos look like that?
No! Absolutely not. Light is my friend and I love playing and using it in all of it's many forms to create drama and dynamic in your wedding story. So yes, at times when appropriate I may rock a low-key (aka quiet/ dark/moody) look however that will always be far outweighed with high-key vibes (aka light/bright/happy). For me it's all about playing with and utilizing the full spectrum of possibilities with light to create a beautiful set of images. Still confused or concerned? I'd be more than happy to talk your ear off about it when we catch up. 
We're pretty overwhelmed with all the schedule stuff. Can you help?
Most definitely. I've got a few weddings under my belt and if you wish I will happily help advise you on a rough schedule for the day to ensure we have plenty of time for you to enjoy everything and that we're working with the best daylight available to make for pretty pictures. Either way I will always put together my photography schedule for the day to ensure that I've got all of the info I need, we have a solid game plan and that we're on the same page in terms of where I will be and when on the day.
Buddy old pal, can you hook us up with a cheeky little dealio?
If you've come this far than hopefully you've noticed I'm all about quality not quantity. I love what I do and I take on a limited amount of projects each year which allows me to fully invest myself into my art and each project that I take on. Sadly this doesn't leave me open to negations. That said, of course I understand that you have a budget to consider. So either way, please go ahead and get in touch and if I'm not your man I can happily point you in the right direction. 
I'm a photographer. Can you teach me stuff?
Absolutely. I have a very exciting project in the works called AKADAME. It's going to be awesome. Head over to www.akadame.net to join the mailing list and stay informed. 

I also run one-on-one all day mentor sessions which can be particularly helpful because I can cater them specifically for you and your requirements. Drop me a line if you're keen!
Is there anything else we should know about you Eric?
I  am a proud supporter of Animals Australia, Australian Marriage Equality & Oxfam.
What is life?
Now that's a good question. I often ask that myself. Not real sure as yet, but probably something to do with love, kindness, the big guy/girl upstairs, and mid-century Scandinavian furniture.
Over the years I've been lucky enough to photograph at some awesome venues and work with some incredible people that are super passionate about what they do. Here are some of my favourites…

Dress Designers
Caterers / Booze
Florists
Celebrants
Photo Booths
Heartbreak Booth, VIC
Makeup Artists
Monica Gingold, VIC
Caroline Massola, VIC
Janice Wu, VIC
Amy Kenny, VIC
Chantelle & Jade, VIC
Tiarna Robertson, VIC
Event Planning / Styling
The Style Co., VIC
Gorgeous, VIC
Dot Dot Dash, VIC
Will & Jac, VIC
Local Gatherings, VIC

SaveSave
SaveSave
SaveSave
SaveSave
SaveSave
SaveSave